Tanzania is rich in nature and has several places of interest. If you were to list the top ten natural wonders of the whole of Africa, then Tanzania would have three of the top five ... Serengeti, Mt. Kilimanjaro and Ngorongoro. The other wildlife destinations to explore are Arusha National Park, Lake Manyara, Gombe Stream, Olduvai Gorge, Mt. Meru, Tarangirie, Ruaha, Mafia, Selous, Lake Victoria, Rubondo Is., Kavati, Mikumi, Zanzibar and a few more.
All these natural wonders just waiting for you to discover and experience a true wildlife adventure. You won't find a greater wildlife experience anywhere in the world.
:: SERENGETI "A Spectacle on earth" ::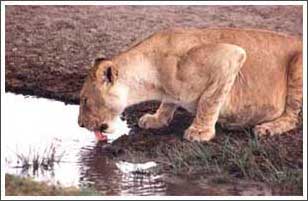 "Serengeti" which means "endless plains" is home to millions of wild animals. The vast, open grasslands of the Serengeti are without doubt one of Africa's finest wildlife areas. It is Tanzania's largest park and it has the greatest concentration of wildlife in the world. It still remains remarkably remote and undisturbed.
The long lines of wildebeest on their annual migration give Serengeti its legendary status. It is a sight never to be forgotten. The animals live is absolute freedom on the endless grass plains. Serengeti is also one of the best places in Africa to see lion and cheetah close up.


:: MOUNT KILIMANJARO - "The Crown of Africa" ::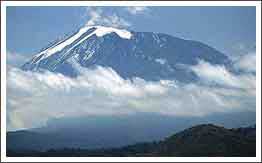 It is Africa's highest mountain (5895 meters) with its snow capped peak and the tallest free standing mountain on earth which can be climbed at any time of the year except from March to May (Long rains). Experience this extraordinary adventure.


:: NGORONGORO CRATER "The Eden of Africa" ::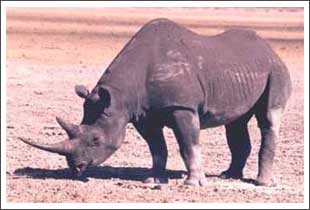 An active volcano about 8 million years ago which collapsed leaving a crater that is now the second largest extinct crater in the world. It's a natural cradle for wildlife. It is also known as "The 8th wonder of the world" and a paradise on earth.
The Ngorongoro Conservation Area is, without doubt, a unique area. There are estimated 30,000 animals living in the Crater. It means not only awesome wildlife viewing, but incredible views from accommodations on the crater's rim. You'll see lion, rhino, elephant, buffalo, wildebeest, leopard, buffalo, Thomson gazelle, zebra, and reedbuck. Others include eland, antelope, dik-dik, zebra, gazelle, hyena, jackal, and a large variety of birdlife including thousands of flamingoes.
:: OLDUVAI GORGE - "The Cradle of Mankind." ::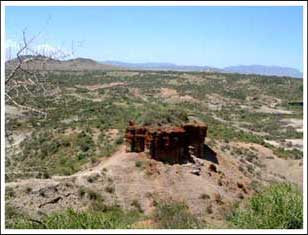 The origin of mankind was declared the "World Heritage Site" in 1978. It is located in the great African Rift -.This runs over 6,500 km from the Dead Sea. The importance of this area lies on the archeological remains, including the bones of early man and stone tools.


:: LAKE VICTORIA - "The Pearl of Africa" ::

Africa's largest and the world's second largest fresh water lake which is the size of Ireland. It is considered to be the source of the River Nile. A century ago European explorers risked their lives to claim this prize for their Empires. Lake Victoria is rich in many different species of fish and birdlife. You can enjoy sport fishing and boat excursions.


:: RUBONDO ISLAND ::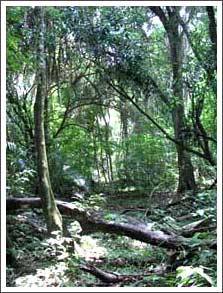 A remote and undisturbed island in the South West part of Lake Victoria. It's a bird watcher's paradise. The frequently seen species are fish and martial eagle, goliath heron, sacred ibis, saddle-billed stork, parrots, kingfishers, cuckoos, bee-eaters, sun birds, fowl and many more. Rubondo is also the home of the black and white Colubus monkeys, elephant and bushbuck. Hippo and crocodile dominate the waters. There's sport fishing, walking safaris, boat excursions, canoeing. Rubondo Island is a real sanctuary for game.
:: GOMBE STREAM - "Chimpanzee Sanctuary" ::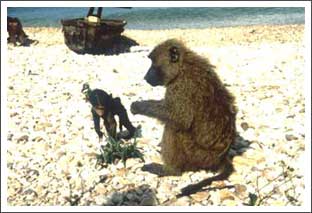 Gombe is the smallest of Tanzania's National Parks, but still one of the best places in the world to see wild chimpanzees in their natural habitat. This is the famous chimp sanctuary where the famous Jane Goodall did her research. Travel to the park is by boat from Kigoma. (Where Burton and Livingstone met)
You can enjoy long bush walks, climb the hills or snorkel in Lake Tanganyika, which is the longest lake in the world and deepest lake in Africa. Gombe Stream has about 250 species of fish. It is also home to hippos, crocodiles, monitor lizards, red colobus, red & blue tail monkeys and millions of birds.
:: MAHALE MOUNTAINS ::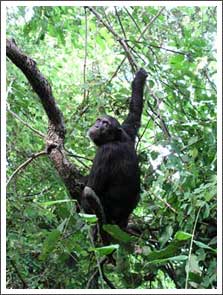 Mahale Mountains is famous for its large population of the endangered chimpanzee. It lies on the edge of Lake Tanganyika and it is one of the most remote and most beautiful national parks in the whole of Africa. It is also the home of the baboon, Sykes monkeys, red tailed, savannah and colobus monkeys. It has perfect white-sand beaches and it is known for fantastic sunsets over Lake Tanganyika. The habitat combines rain forest, grasslands, bamboo and woodland. Climbing, snorkeling, fishing and walking safaris are some of the activities. The best time to visit is between May and October.
:: MWANZA ::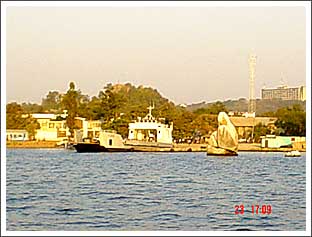 Mwanza is the most important port city on Lake Victoria. It is a scenic town on the shores of the lake with its countryside littered with large granite kopjes. It has a lovely waterfront which has excellent views of the lake in a relaxed setting. Mwanza is a perfect starting point for your safari as it is just two hours drive from the Serengeti National Park. It is near several other game reserves such as Rubondo Island and other Game Reserves. Be welcomed by the friendliest Tanzanians. You can enjoy long bush walks, visit scenic islands, go lake fishing, take boat cruises and hikes, and expand your awareness by visiting cultural museums.